LEARN THE SECRETS FROM AN ICONIC LEADER
EMERGE INSPIRED
LEARN ABOUT THE ROAD TO ULTIMATE HAPPINESS
TAKE IN YOUR PLACE ON THE MARKET PLACE AND MAKE YOUR MARK

THIS MASTER COURSE BRINGS YOU:
Ten lessons from Nelson Mandela that elevate you to ultimate happiness

The emerging of a new DNA success-blueprint - the DNA-blueprint of authentic living and leading

The mindset, values and lessons of someone like Madiba, who completed the Long Walk to Freedom

The change and transformation everyone, especially the business and leadership communities need

A new level of understanding, skills and tools to fast-forward your life & relationships

Step-for-step guidance to becoming an authentic person, path-finder, map-maker and way-shower

Guidelines for taking in your place as a powerful influential catalyst & bridge-builder

A new vision of the future and the part you need to play in changing people's lives

Understanding why current leadership perspectives, theories and training initiatives, are not producing the quality of leaders we now need

Inspiration to become part of the new season of emerging authentic leaders

Learning how to live an authentic personal life

New skills and tools to transform your life, your relationships, your business, company and organisation and leave a lasting legacy

The ability to discern between 'authentic leaders' and ego-driven 'place-keepers' and know who to support

Best practices for investing your time and money effectively in the right self- and leadership development courses

Learn how to release 'happy hormones' by overcoming every obstacle

Inspiration to become real, make your own unique mark and make a real difference

Become a pathfinder and way-shower for generations to come

Just be happy, at peace and fulfilled.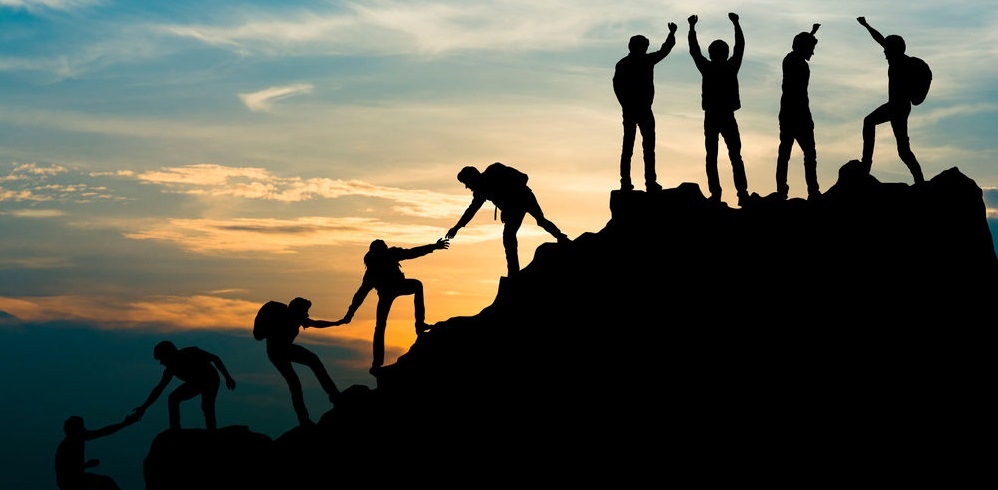 WHAT WILL YOU LEARN?
The aim of this course is to transform your thinking and your perception of successful living and leading. After completing this course, you will have a new vision of the future, a new mindset with new skills and tools to create authentic success and progress that benefits all people. You will also leave with Ten lessons from Nelson Mandela that elvate you to ultimate happiness. You will be able to make your mark.
You will also have learnt how imprisonment (lockdown) made Nelson Mandela better - and not bitter.
You will learn how to become happy and fulfilled.

This master-course will take you 14 sessions om +/- one hour each, to complete ...

The important fact is that the reason you are now reading here - is because this master-course is for you!
(Was $ 399. To celebrate Nelson Mandela day course is now -75%)
When enrolling in this master-course, you will receive:
E-book: Authentic Leadership. A glimpse into the life of an authentic leader like Nelson Mandela
Your personal workbook: 10 Steps to think, live and lead like Nelson Mandela. (download)

Ten life lessons you can work through in your own time

Course presentation: Nearly 3 hours of extra visual material.

Self-assessments: Use this to plot your new map for your self-coaching process

Two coaching sessions with Dr Brenda. We will send you the link to the diary

An opportunity to become a facilitator: After completing this course, you can apply to be accredited with the Centre for Power Intelligence (CPI), become a facilitator and help others

This course should lake you about 14 sessions/days to complete.

Remember, it is a journey - not a sprint. Enjoy every step!
After enrolling your can download these e-books: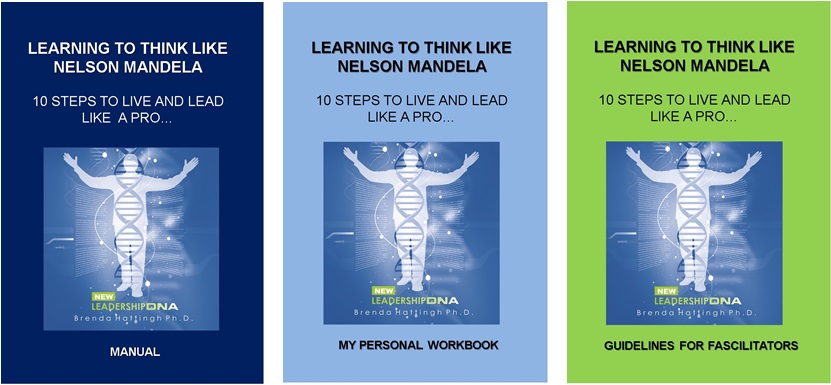 NB: The Facilitator's Guide can be downloaded after your personal coaching session
Your Instructor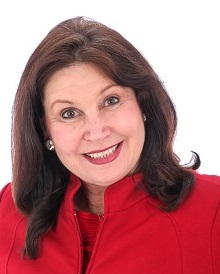 Dr Brenda Hattingh is an international leadership coach, inspirational speaker, business facilitator, mentor and author. She is committed to the development of authentic leaders, people who think outside the 'box'. People with real power and with Power Intelligence – the intelligence of the future.
Dr Brenda's research spans many decades and her books cover various topics as she focuses on optimizing human power and potential encoded as each person's unique DNA success-blueprint. Brenda is CEO of the Centre for Power Intelligence; has lectured at various universities and received The Professional Businesswoman of the Year Award for transformational and inspirational contributions in various companies and organisations.
ooo0ooo
Course Curriculum
Part 1: Introduction and Background
Available in days
days after you enroll
Part 2: Be inspired to think outside the box
Available in days
days after you enroll
Part 3: The path of authentic living and leading. Step 1-4
Available in days
days after you enroll
Frequently Asked Questions
When does the course start and finish?
It is a completely self-paced online course - you decide when you start and when you finish.
How long do I have access to the course?
After enrolling you should take at least 14 sessions of one to two hours per session to complete this course. This gives you 14 sessions/days. Just do one topic per day/session and think it through. It doesn't need to be consecutive days. See Part 1: "Planning your time" before you start. We have included a planner. You can take this into consideration when designing your own program. Set goals and plan your time to meet your personal needs. In the end, you have 6 months access to complete the whole course - across any and all devices you own.
What if I am unhappy with the course?
If you are unsatisfied with your purchase contact us in the first 10 days and we will give you a full refund
What if I'm very happy with and exited about this course?
Please let us know by leaving a comment. Enroll in our follow-up courses and tell others about the power of learning to coach yourself.
Does this self development/ leadership course differ from any other leadership course currrently avaible?
Yes! This is a global first. This unique, mind-blowing, cutting edge information is nowhere else to be found. The master-course, personal and organisational assessments, books, webinars, courses and training are the result of more than 15 years of research and are based on the fact that successful living and authentic leading are encoded as our unique DNA success-blueprint. This is a global first. Nowhere else will you find the skills and tools necessary to get reconnected, reactivate your unique power and potential, claim your health, wealth and happiness, while showing the way and helping others, your team, company and organisation to reach new heights In the process you will learn about a new future and Power Intelligence - the Intelligence of the future. Don't stay behind! Make use of this opportunity now! It will only be aviable for 10 days!
How long will this mastercourse take?
The whole course should take you at least 14 one-hour sessions, preferably over different days so that you have time to work through the information. You can do an hour or two per day/sessions and cover the information at your own pace. Give yourself all the time you need to think through and internalise the information on a daily basis... and ... remember This is not a sprint - or a quick fix. Remember - it is a journey some people take a lifetime to complete. Enjoy!
What do I get for my investment?
You will receive the following: * A 6-part master course that runs over 14 one hour sessions * 10 Lessons from an icon like Nelson Mandela that take you to ultimate happiness * An E-book: 'A glimpse into the life of an authentic leader - Nelson Mandela.' * Your own personal workbook * 4+ hours of visual material * Your personal planner to schedule your time * Personal self-assessments * Two (2) personal coaching sessions of 60'min+ each * A follow-up session * Discount on your next course
This groundbreaking master-course is for you, if you:
Want to stop the struggle and become healthy, wealthy, and happy

If you are bored with your old life and/or stagnating in survival mode

Want to contribute to turning the current dilemma the world finds it self in, around


Believe we are heading for a new kind future and need quality leaders to show us the way




Are invested in a creating a positive, quality future that benefits you and your loves ones

Are committed to becoming a real, quality, authentic, self-coaching influencer

Want to learn more about authentic leadership and how to make your unique contribution

Need new exciting, cutting-edge mind-blowing information to move forward

Care about being of real, meaningful value & service to others

Take responsibility for your-self and the welfare of others and the future

See yourself as a motivated, committed authentic person, leader/influencer

Want to feel happy and fulfilled while leading a meaningful purposeful life




Are prepared to start with yourself while influencing others in a positive direction

Are looking forward to something new, exciting and an adventure




Are excited to recover and live your unique DNA success-blueprint
If you have identified one or more of these statements as 'yes' - then this course is definitely for you. Remember - out of all the choices you could have make, you chose to be here - now! So enroll now!
ooo0ooo